TIPS (Accelerator Investment-Driven Tech Incubator Program for Startup)
is designed to identify and nurture the most promising startups
with innovative ideas and groundbreaking technologies.
In order to support them when entering the global marketplace,
it appoints and designates successful venture founders
– who are now angel investors and leaders of technological enterprises –
as their incubators/accelerators.
It then offers seamless service encompassing angel investor networking, incubating,
mentoring/professional support and matching R&D funds.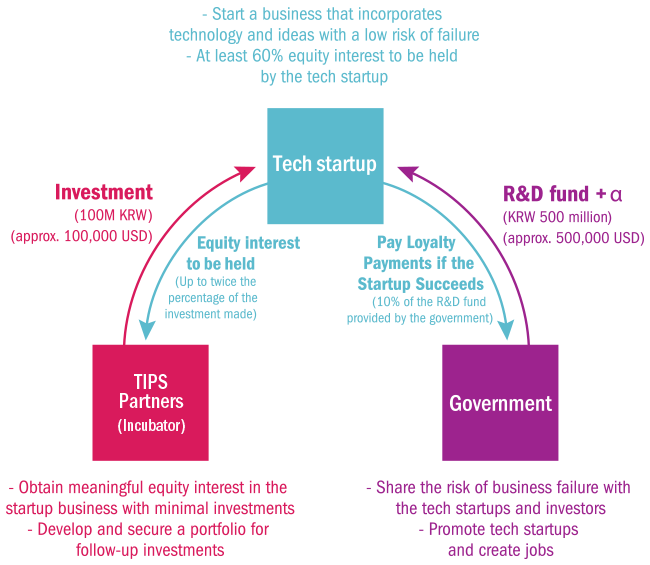 Business Investment and Incubation by Angel Investors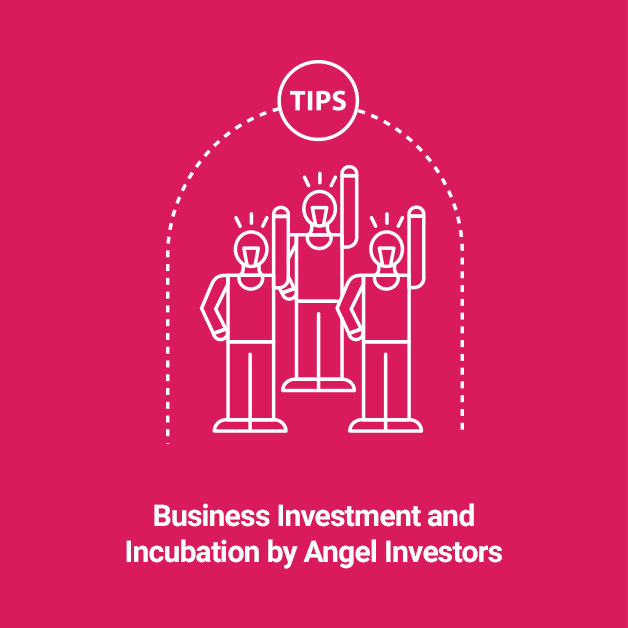 TIPS creates the best odds for success through Fnancial investment, in addition to tested and proven mentoring and business incubation by some of the most successful angel investors.
Government-Provided Business Incubation Spaces, R&D Funding, and Other Support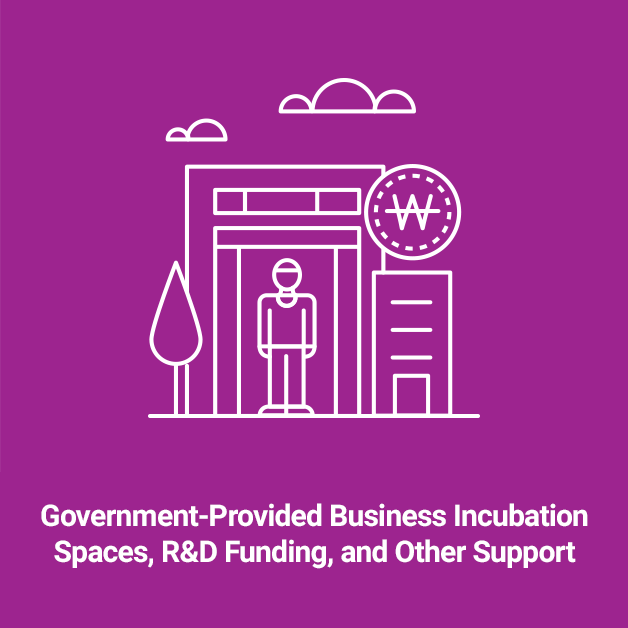 TIPS provides startups with business incubation spaces through consortiums with universities andresearch institutes. The angel matching fund schemeoffers 100M KRW(approx. 100,000 USD) in an initial investment, 500M KRW(approx. 500,000 USD) in R&D, and up to 400M KRW(approx. 400,000 USD) in additional investments per startup for up to three years (100 Million KRW(approx. 100,000 USD) in startup funding, 200 Million KRW(approx. 200,000 USD) in angel matching funds, 100 Million KRW(approx. 100,000 USD) in overseas marketing assistance).
Entrepreneurial Startup Support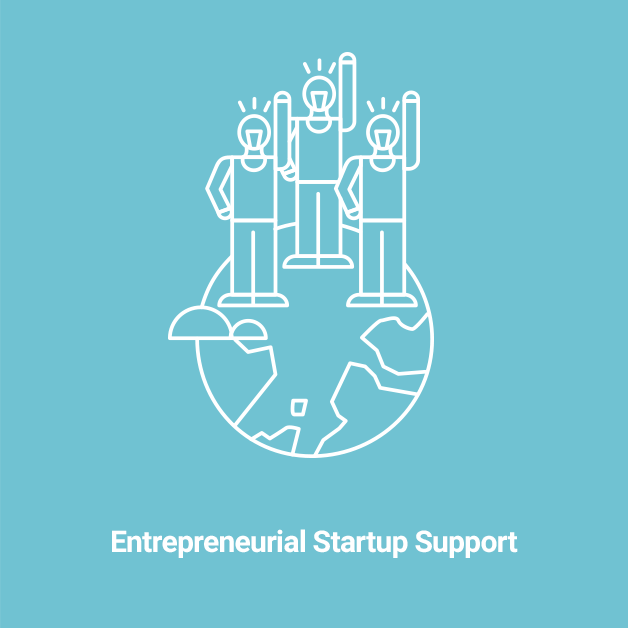 TIPS aims to promote and support talent related to technological innovation where the startup could not grow their business due to a lack of funding or a fear of failure.